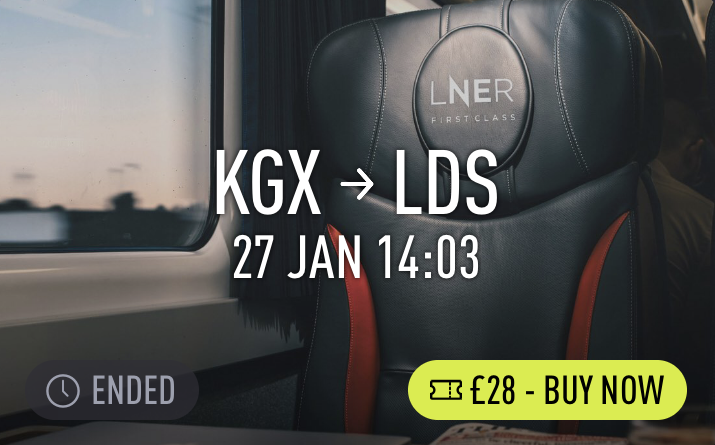 The trip card will let you know the auction status, at a glance.
The above auction is for the 14:03 train from Kings Cross to Leeds on the 27th of January. The auction has now closed. But you may still be able to get a Seatfrog upgrade by using the Buy Now feature.
Rather than participating in an auction, you can make a direct purchase to upgrade even after the train has departed.
Please check that all details are correct before committing to a purchase as upgrades are not refundable.