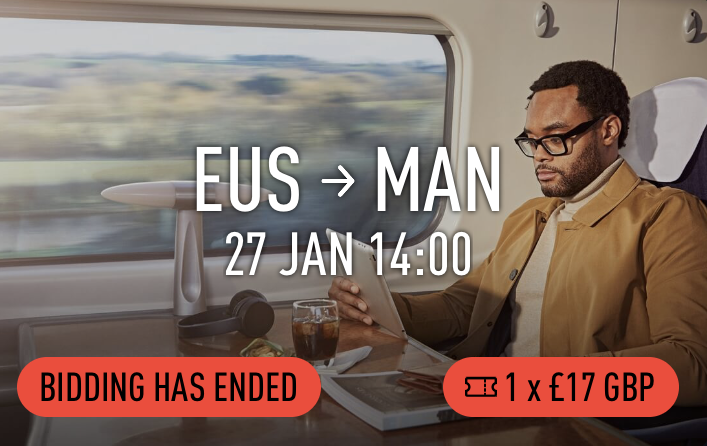 The trip card will let you know the auction status, at a glance.
The above auction is for the 14:00 train from Euston to Manchester on the 27th of January. The auction has now closed and Seatfrog upgrades are no longer available. In the auction, 1 upgrade was issued and the winner paid £17.
You may still be able to upgrade onboard by purchasing an upgrade directly from the Train Manager.
Alternatively, if you have a flexible ticket you may be able to win a Seatfrog upgrade on later train services. Use the Train Search tool to check for available services.