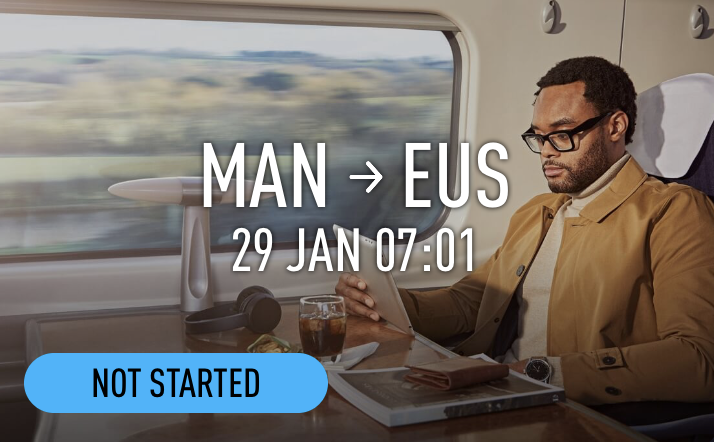 The trip card will keep you updated on the progress of the auction, at a glance.
Auctions open between 24 and 2.5 hours before the train departs from its original station. In the example above the auction hasn't opened yet.
By tapping the card you'll be shown a countdown timer to when the auction will go live. You'll also be given the opportunity to place an advanced bid; or skip the auction altogether and snap up an early upgrade with the Buy Now feature.