Making Changes
Flexible tickets, such as Off-Peak, Super Off-Peak and Anytime tickets aren't able to be changed. But can be cancelled and refunded allowing you to cancel your original booking and make a new one instead.
Advance tickets cannot be refunded but can be changed. Changes can only be made to a different time or date of travel, the origin and destination stations can't be changed. When changing tickets you must pay any difference between your original and new ticket as well as an industry-standard £10 admin fee. You need to request a change before 6pm the day before your original tickets are valid.

To ensure your exchange goes smoothly, please ensure that you have an active payment card saved on your account.
Requesting A Refund
Flexible tickets, such as Off-Peak, Super Off-Peak and Anytime tickets can be refunded for an industry-standard £10 admin fee.
Refund part of a return/multi-leg trip
If you're requesting a refund for one leg of your return journey, or multi-leg booking you will not be able to access your ticket in the app, for the remaining leg until your refund has been processed.
If you have already captured or printed out a copy of the ticket that would still scan successfully.
How to request a refund or changes?
Open the Seatfrog app and tap on the 'bookings' (suitcase) icon. You'll then be able to view your current or past trips.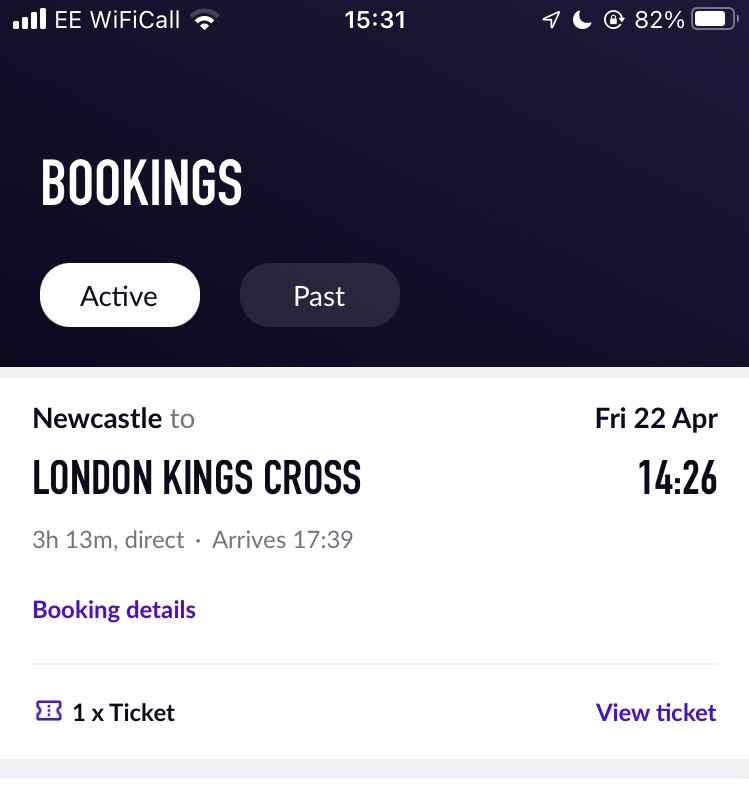 Find the ticket you want to refund and tap to select.
When the screen changes scroll down to the Manage Booking section. You'll see a link that will allow you to request a refund, or request changes to your booking, depending on your ticket type.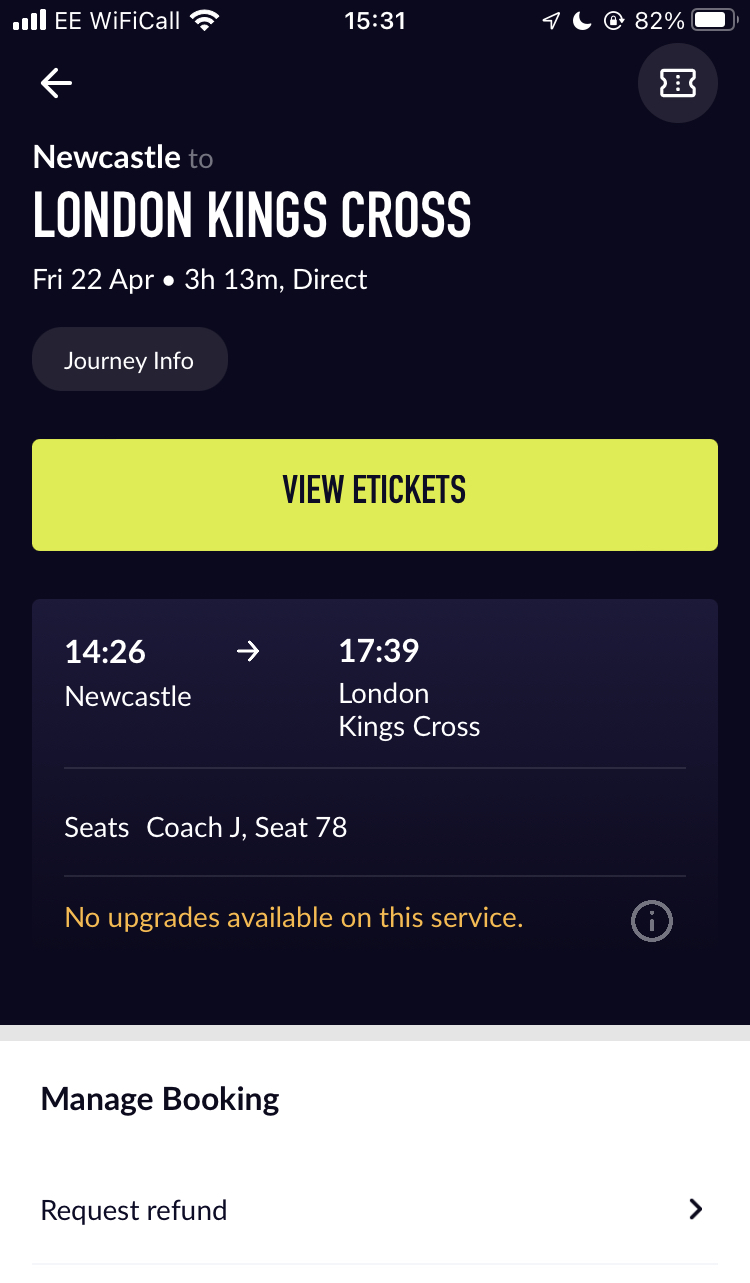 Follow the request link and scroll down on the new page where you'll find a 'Request Refund' button. When you tap this button an email will automatically be generated and sent to our customer support team.
Alternatively, you can write help@seatfrog.com. When writing to our support team please include your booking reference number and the email address you used to register your Seatfrog account. If you sign in with your Apple ID and use their private relay to hide your email address, please include the email address as it appears in the app under 'Account Details'.
When will I get my refund?
Once a refund has been requested it may take up to 28 days to process. You'll be able to see the progress of your refund in the app. The ticket you requested a refund on will show one of the following statuses:
Refunded/ Refund Approved - you've done everything you need to and your refund is on the way back to you, it will appear in your account within 5 days.
Refund in Progress - action Required, before we can process your refund we may need you to return your tickets.
Refund Rejected - we're unable to refund your tickets. Please contact help@seatfrog.com for more information.