If you've requested a change to your rail tickets the booking will be locked until either the change is made or you cancel the change request. Tickets are still available as a PDF from your original booking confirmation.
To cancel the request and unlock your tickets access the booking in the app and tap on the "Cancel change or amend journey" option.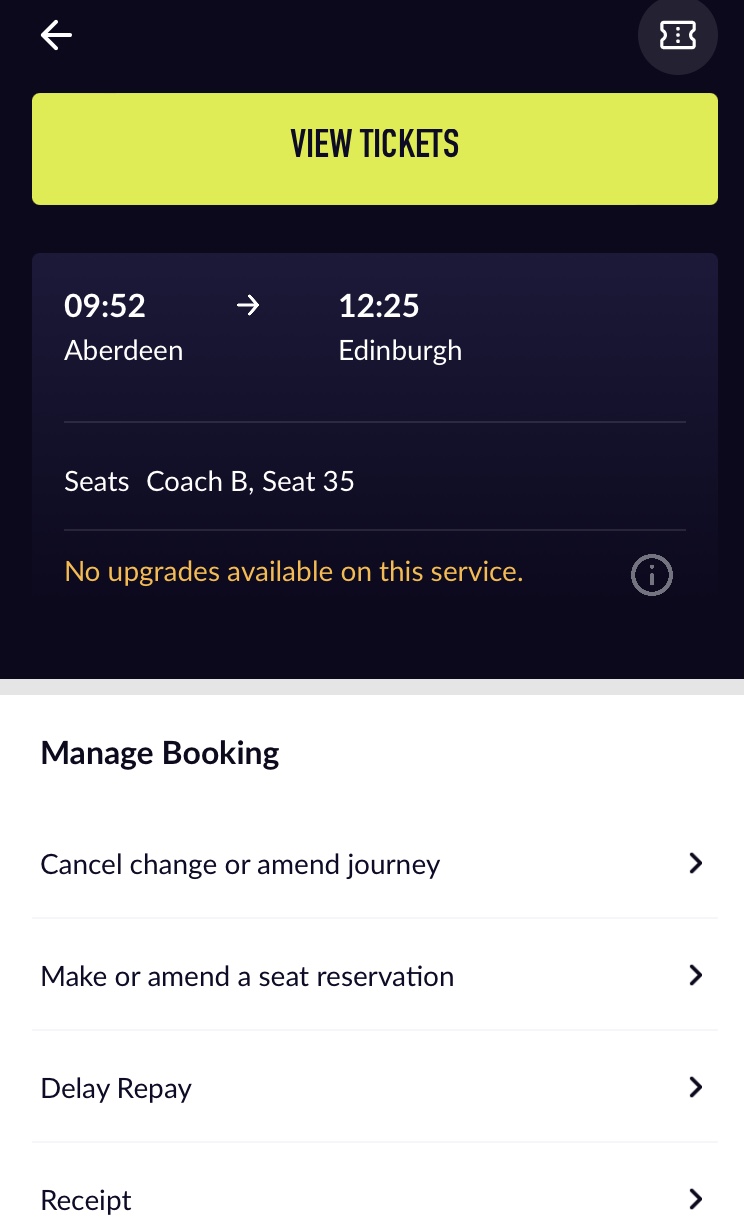 To cancel the change request press the "Cancel Change Request" Button.