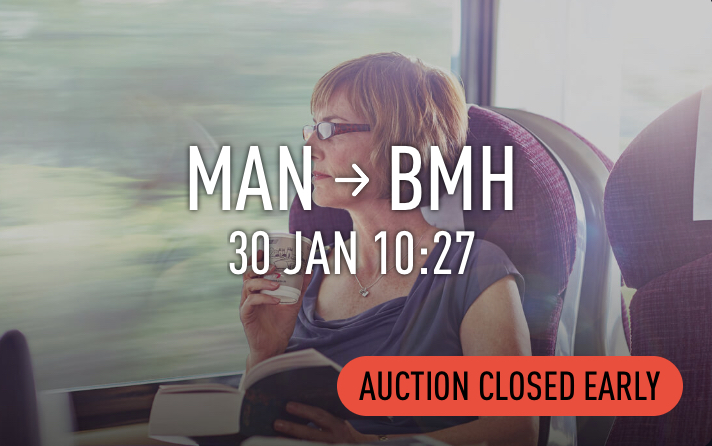 The trip card will let you know the auction status, at a glance.
The above auction is for the 10:27 train from Manchester to Bournemouth on the 30th of January. The auction has been closed early and upgrades are no longer available to bid on or purchase.
When this happens, the auction is cancelled and any First Class spaces allocated to us are re-assigned to the rail operator.
Upgrades that have already been issued will remain valid.