There are two ways to add your trips that have been booked through a third party:
(email forwarding feature is limited to a number of third party booking channels and rail operators)
Adding your trips directly in the app
We've recently made some exciting changes that make adding your trip easier than ever, regardless of how you booked.
To add your trip to your Seatfrog account you'll first need to make sure that you have the latest version of the app. Please check this by going to either the Play store for Android users or the App Store for iOS users.
Once you've downloaded the new version you'll be able to add your trip directly to your account. You can add your Virgin Trains and LNER trips using the booking reference number if you've booked directly with them, 24 hours after booking. But, if you want to add your trip straight away, have a third party or flexible ticket you'll need to use the new feature. It's just a few taps and you'll be ready to start bidding:
Tap the magnifying glass icon
Tap the 'lets upgrade' button
Tap the 'other' purchase method on 'where was your ticket purchased?'
Fill in your trip and ticket details
Hit search.
We'll then generate a list of trips. You just need to find and confirm yours, then you can make a bid!
Please remember to check that your trip details are correct and remember that upgrades are only valid for the specified trip and are not transferable.
Using our email forwarding feature trips@seatfrog.com
Seatfrog can automatically process Standard Advance tickets for travel when made through a selection of third party booking channels, when you forward your original booking confirmation email to trips@seatfrog.com.
Remember, you must forward it from the same email account that you signed up to Seatfrog with, so we can match!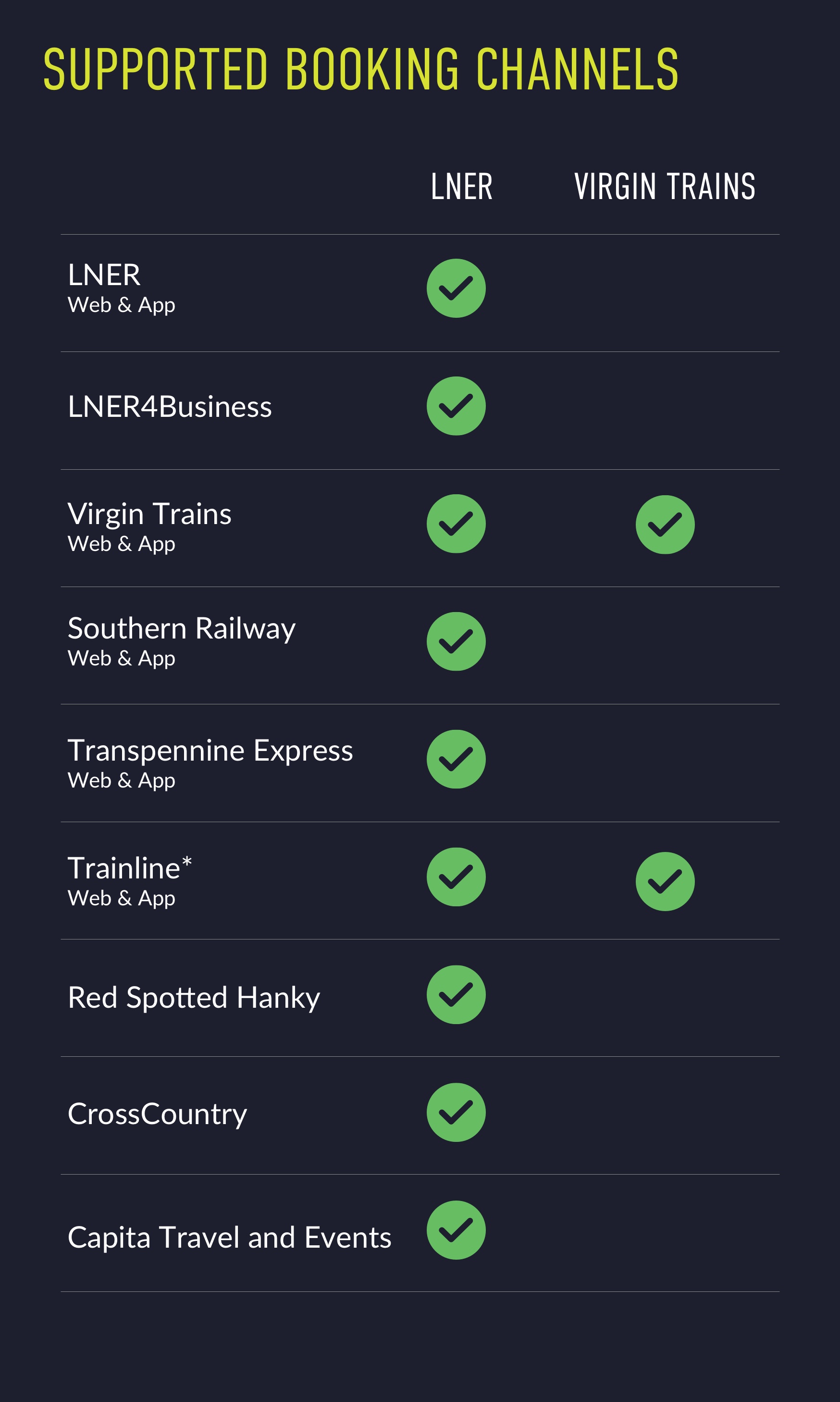 *commercial bookings only. For Business, bookings follow the process below.
This feature works with booking confirmation emails and will not work with e-ticket emails or with trips that do not have a Standard Advance ticket type.
If you don't have a booking confirmation email or if you've booked through another channel not listed above, we may still be able to help you participate in bidding for an upgrade. Please contact our support team by emailing help@seatfrog.com, with the following details and we'll take it from there:
Departure station
Destination station
Departure date & time
Ticket type, e.g. Advance, Anytime, Off-Peak etc
We have some great new partners on the horizon but we'd love to know which train companies you're most excited to upgrade with. Make a recommendation!
Please note, the third party booking channels listed above do not imply any endorsement or sponsorship of Seatfrog by the named businesses, or any other association between Seatfrog and such named businesses.