What payment methods does Seatfrog accept?
Seatfrog supports payments made with Visa, Mastercard, and American Express.
Why do I need to add my payment details?
In order to participate in an auction, you need to have at least one payment card added to the Seatfrog app.
If exchanging rail tickets we'll use this default card to charge any admin fee or increase in fare. Please note that if you made a purchase via Apple Pay, charges related to exchanges won't be paid for in the same way and need a payment card to be added to your account.
How do I add a card?
When bidding or making a purchase you'll be asked to add payment card details to your account if you don't have one saved already.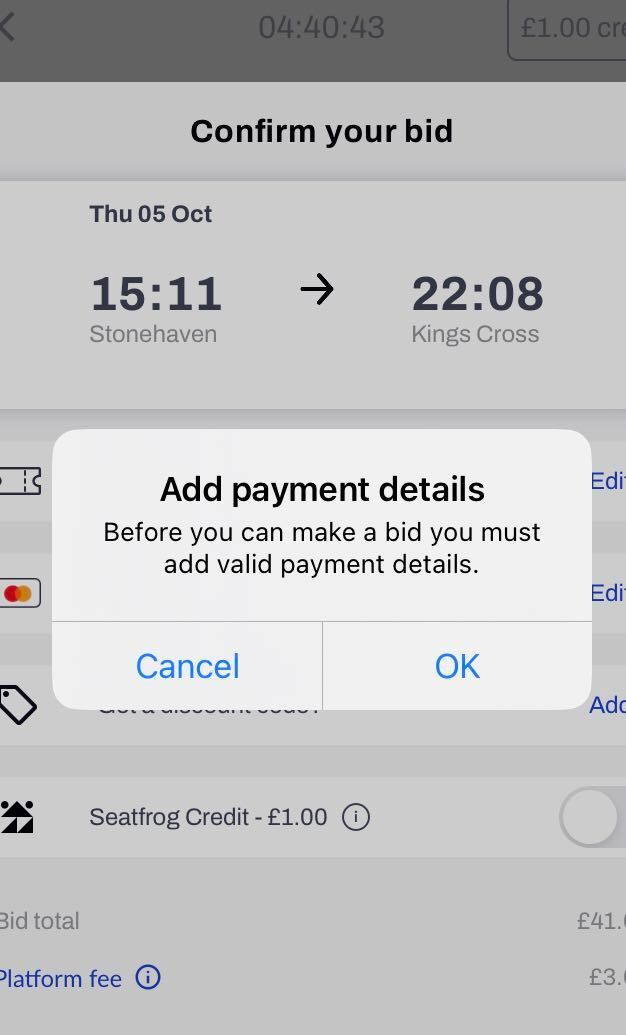 To add a card in advance in the app (this feature may be temporary unavailable):
Go to 'Account'
Tap on the 'Payment methods' tab
Add your card / payment details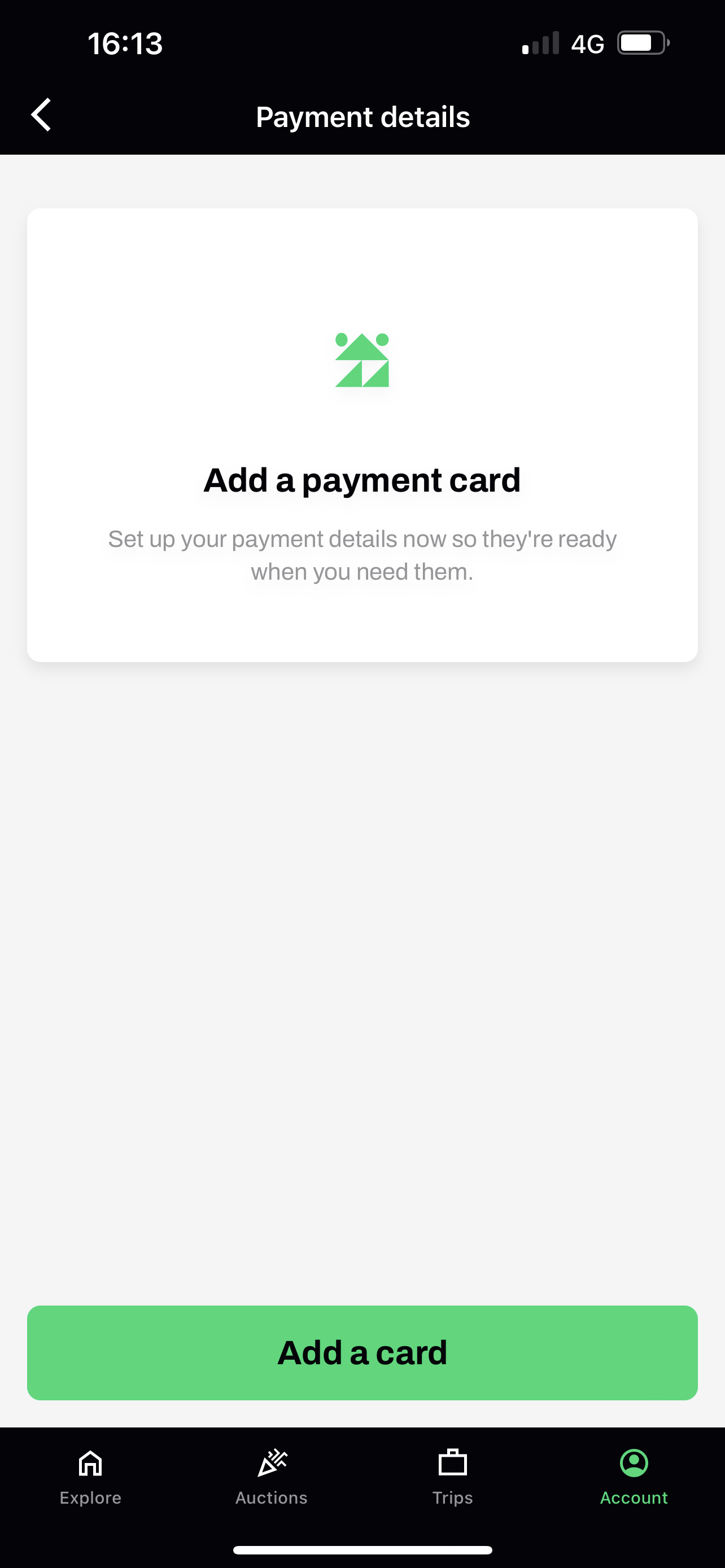 Online:
Head to account.seatfrog.com
Sign in with your Seatfrog account credentials
Follow the onscreen prompts
You may add multiple payment cards to your account as well as setting a default card. Ensure that your card has not expired and that your daily limit is set high enough to cover your maximum bid.
How can I change my default payment card?
Go to 'Account'
Tap on 'Payment methods', you will see your payment cards listed here
Tap on the 'circle', next to your preferred account to change your default card
Confirm your selection, this will move your default card to the top of your payment card list and the 'circle' will be shaded purple.
How do I delete or disable a payment card?
Please note, a payment card can only be deleted if you have not yet placed a bid in an auction.
To delete/disable a payment card:
Press down on the card details and swipe to the left>tap delete
How do I pay for my upgrade?
Payments are completed automatically through your default payment card. You will only be charged if you successfully win an upgrade in the auction.