Yes. Seatfrog upgrades are eligible for the Delay Repay scheme.
Delay Repay is a national scheme train companies use to compensate passengers for delays. You can normally claim compensation if you're delayed by 30 minutes or more. The amount of compensation you're entitled to is influenced by the length of the delay, as below.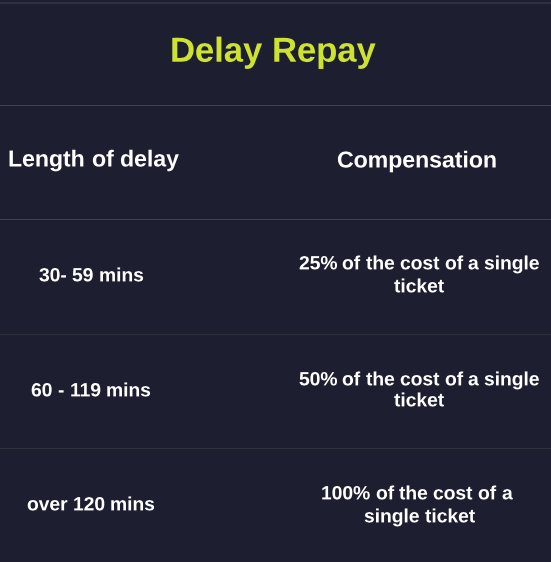 Delay Repay claims need to be submitted to the rail operator, in the same way as a rail ticket would be claimed for.
To submit a Delay Repay claim please follow the link to your train company:
If you need any further help or information, please contact help@seatfrog.com